Enjoy Versatility and Savings When You Upgrade to LED Lighting in Cape Coral, FL
Federal Electric is truly your full-service electrician. We excel in a complete range of electrical services, including LED upgrades and retrofits in Cape Coral, FL and the surrounding communities. We are committed to providing top-notch LED upgrades and retrofits for both residential and commercial clients. With a stellar reputation for trustworthiness and professionalism, we are your go-to source for all your lighting needs.
Give us a call today at for a free consultation or to schedule service.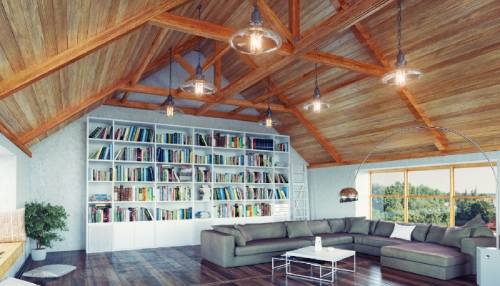 What Are LED Upgrades and Retrofits?
LED Upgrades
Upgrading your lighting system with LED fixtures involves replacing existing fixtures with energy-efficient LED ones. This process not only enhances your lighting but also reduces energy consumption.
LED Retrofits
Retrofitting, on the other hand, involves updating existing fixtures with LED components, such as bulbs or tubes. This cost-effective solution allows you to enjoy the benefits of LED lighting without replacing entire fixtures.
Why Choose LED Upgrades & Retrofits?
Switching to LED lighting offers a multitude of benefits:
Energy Efficiency: LEDs are highly energy-efficient, consuming significantly less electricity than traditional lighting technologies. This translates into lower energy bills for you.
Longevity: LEDs have an exceptionally long lifespan, reducing the frequency of replacements and maintenance, and saving you time and money.
Improved Lighting Quality: LEDs provide superior lighting quality, enhancing visibility and aesthetics in both residential and commercial spaces.
Environmental Benefits: By choosing LED, you contribute to a greener future. LED lighting reduces carbon emissions and minimizes your carbon footprint.
The financial and environmental advantages of LED lighting are undeniable, making it a smart choice for all.
Our LED Upgrades & Retrofit Services
Federal Electric offers a comprehensive range of LED services tailored to meet your specific needs:
LED Fixture Installation and Replacement (Upgrades)
We replace outdated fixtures with cutting-edge LED technology, improving your lighting and energy efficiency.
LED Component Installation (Retrofits)
Our retrofit services upgrade your existing fixtures with high-quality LED components, optimizing performance and energy savings.
LED Retrofit Kits
For those looking for a cost-effective solution, we offer LED retrofit kits that are easy to install and provide instant energy savings.
We understand that every project is unique, and our services are fully customizable to ensure your complete satisfaction.
Environmental Benefits of LED Lighting
Making the switch to LED lighting has a positive impact on the environment, including:
Reduced Energy Consumption: Lower energy usage means reduced greenhouse gas emissions.
Longer Lifespan: LEDs last significantly longer, reducing the number of bulbs and fixtures that end up in landfills.
Lower Toxic Material Content: Unlike some traditional lighting, LEDs contain fewer toxic materials.
Reduced Light Pollution: LEDs are designed to emit light where it's needed, reducing light pollution and protecting the night sky.
Lower Heat Emissions: LED lights produce less heat, making them safer and more comfortable to use.
Recyclability: LED components are recyclable, further reducing waste and environmental impact.
Why Choose Federal Electric for LED Upgrades & Retrofits?
When you choose Federal Electric, you benefit from our extensive expertise in LED technology and lighting solutions. Our team of professionals is dedicated to delivering the highest quality products, ensuring your lighting is both durable and energy-efficient.
We offer tailored services that are customized to your unique requirements and preferences. From the initial consultation through installation and ongoing maintenance, we provide comprehensive, end-to-end service for all your LED needs. Join the green revolution and experience the cost-saving benefits of LED lighting with Federal Electric.
Contact Us
Ready to make the switch to LED lighting or need more information? Contact Federal Electric today for a consultation. Our team is here to help you achieve superior lighting, energy savings, and a brighter, more sustainable future.
Contact us today to get started on your LED upgrade or retrofit with Federal Electric.